We've got a brand new site!
See anything strange? Please
email us
. Otherwise, enjoy!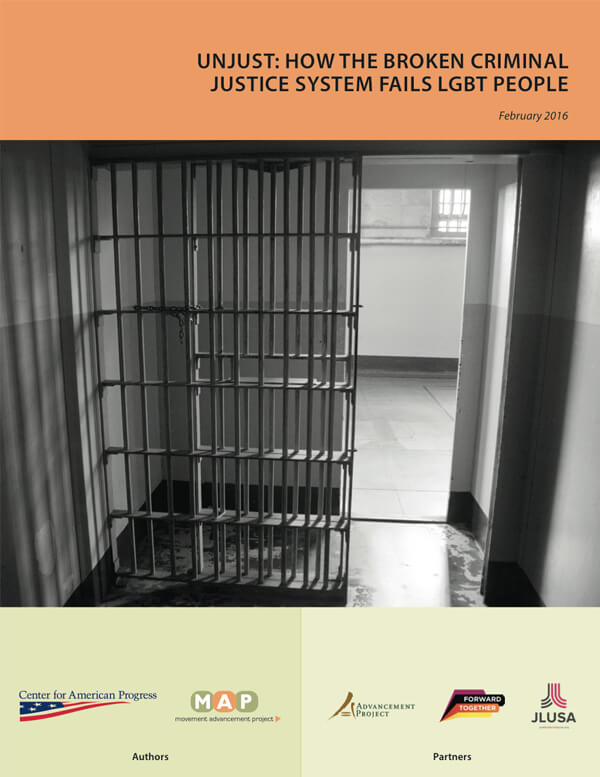 Despite comprising an estimated 3.8% of the adult U.S. population, LGBT people are overrepresented in the criminal justice system. They are frequently targeted by and vulnerable to increased criminalization and abuse by law enforcement. They regularly experience assault and violence in correctional settings. And they face extraordinary challenges to rebuilding their lives upon release from the system, both because of their criminal record and because they are LGBT.
To illustrate the real impact of these failures in the criminal justice system, the series highlights personal stories of LGBT people impacted by the criminal justice system and spotlights innovative programs, initiatives, and organizations from around the country.