Housing Non-Discrimination Laws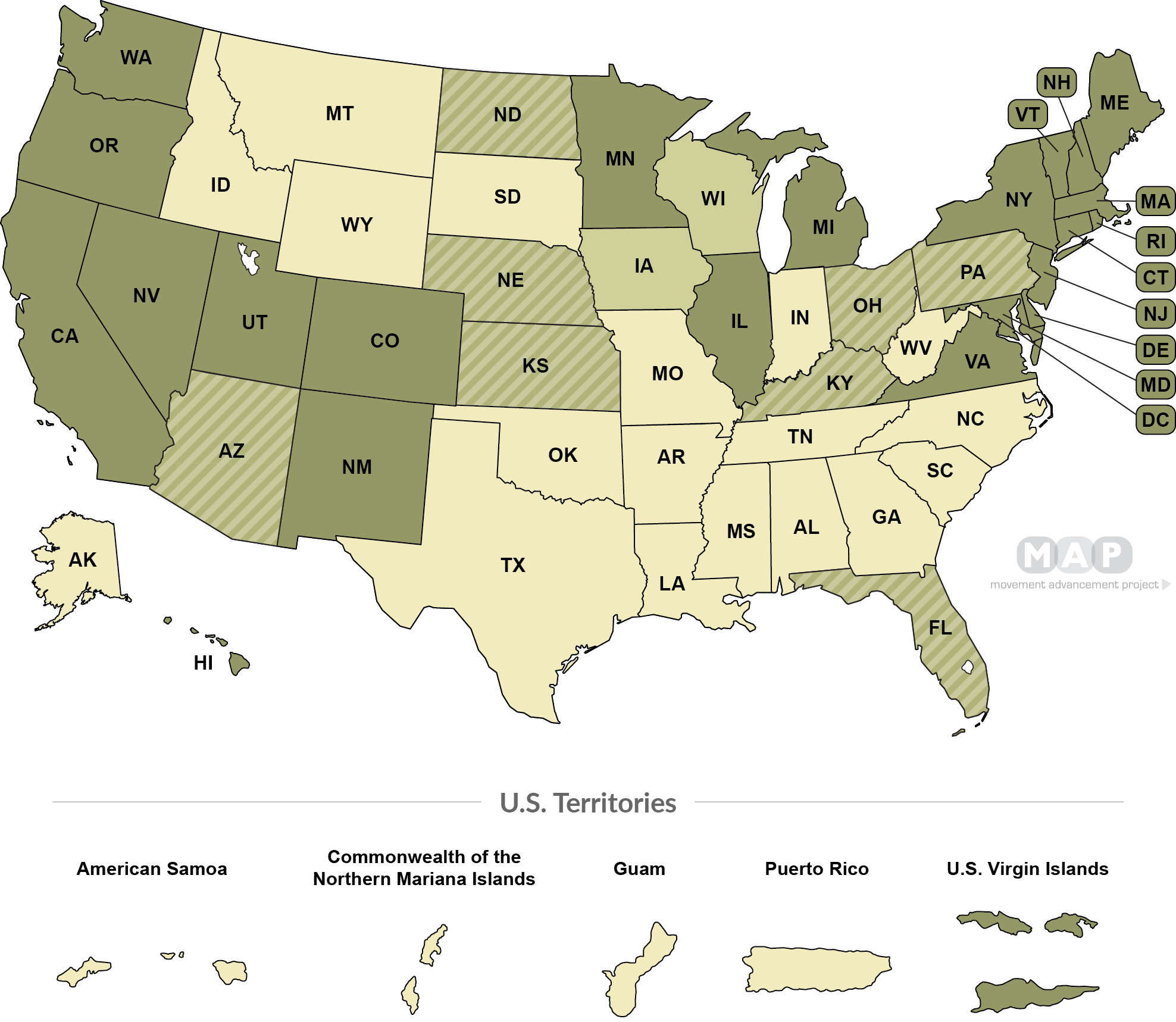 | | |
| --- | --- |
| | Housing non-discrimination law covers sexual orientation and gender identity (18 states + D.C.) |
| | Housing non-discrimination law covers only sexual orientation (3 states) |
| | No housing non-discrimination law covering sexual orientation or gender identity (29 states) |
NOTE:
This map reflects states that have statewide statutes banning discrimination in housing. Public accommodations may not be covered. Some states may interpret "gender" to include gender identity/expression. Such states are not reflected on this map.
For additional information, contact the
Human Rights Campaign
, the
National Gay & Lesbian Task Force
, the
National Center for Transgender Equality
, Maryland's nondiscrimination law will come into effect on October 1, 2014.
Percent of LGBT Population Covered by Laws
39% of LGBT population lives in states prohibiting housing discrimination based on sexual orientation and gender identity
48% of LGBT population lives in states prohibiting housing discrimination based on sexual orientation
52% of LGBT population lives in states that do not prohibit housing discrimination based on sexual orientation or gender identity
Use This Map
Choose a State
Demographics
Print This Page
Learn More Read The Allys Guide
Powered by MAP
Data current as of 09/10/2014