Medical decision-making policies govern whether an LGBT person can make medical decisions for their same-sex partner or spouse, if their partner or spouse is incapacitated or otherwise not able to make their own decisions.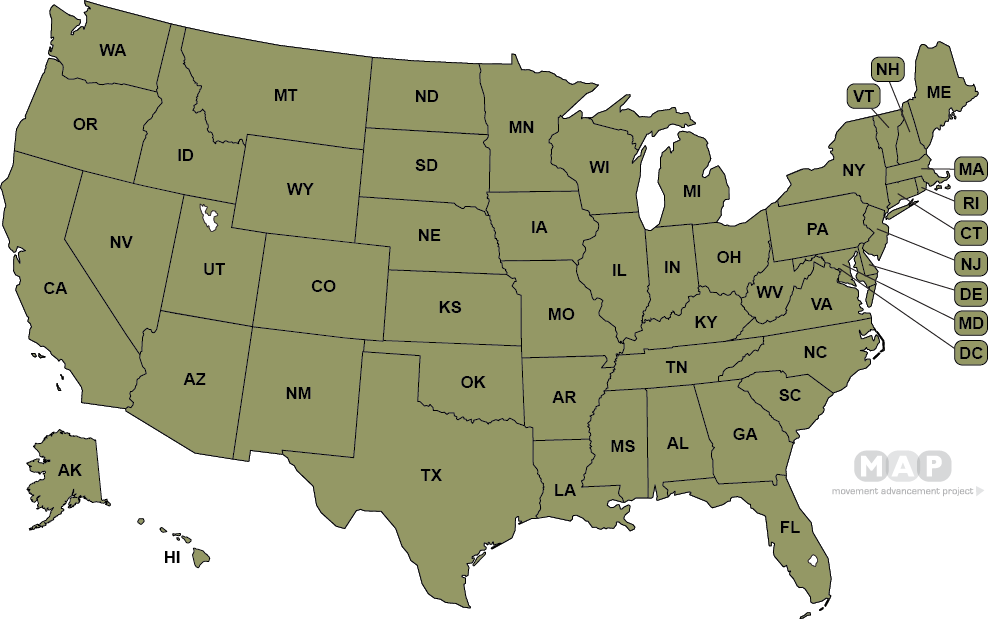 Law explicitly gives same-sex couples equal or substantially equivalent standing to other family members

(

50 states + D.C.

)

Law offers limited recognition of same-sex partners through broad language

(

0 states

)

Same-sex couples treated as legal strangers

(

0 states

)
In the absence of powers of attorney or a medical directive, states may designate the person who can make medical decisions for a patient who is incapacitated. May require legally recognized relationship. For additional information, contact
Family Equality Council
,
Human Rights Campaign
, or
American Civil Liberties Union (ACLU)
. Laws' recognition of same-sex couples can impact bisexual and transgender people in same-sex relationships.
---
Percent of LGBT Population Covered by Laws
100 % of LGBT population lives in states with inclusive medical-decision making laws
0 % of LGBT population lives in states with limited recognition of same-sex couples
0 % of LGBT population lives in states where same-sex couples are treated like legal strangers