Absentee voting allows voters to cast their ballot without going to a traditional polling place, in most cases by voting through the mail. States differ in the requirements to qualify to vote absentee, with some states allowing any voter to do so and others requiring an excuse, such as a medical emergency. States that conduct all-mail elections, where every eligible voter is mailed a ballot, are categorized here as no-excuse absentee states.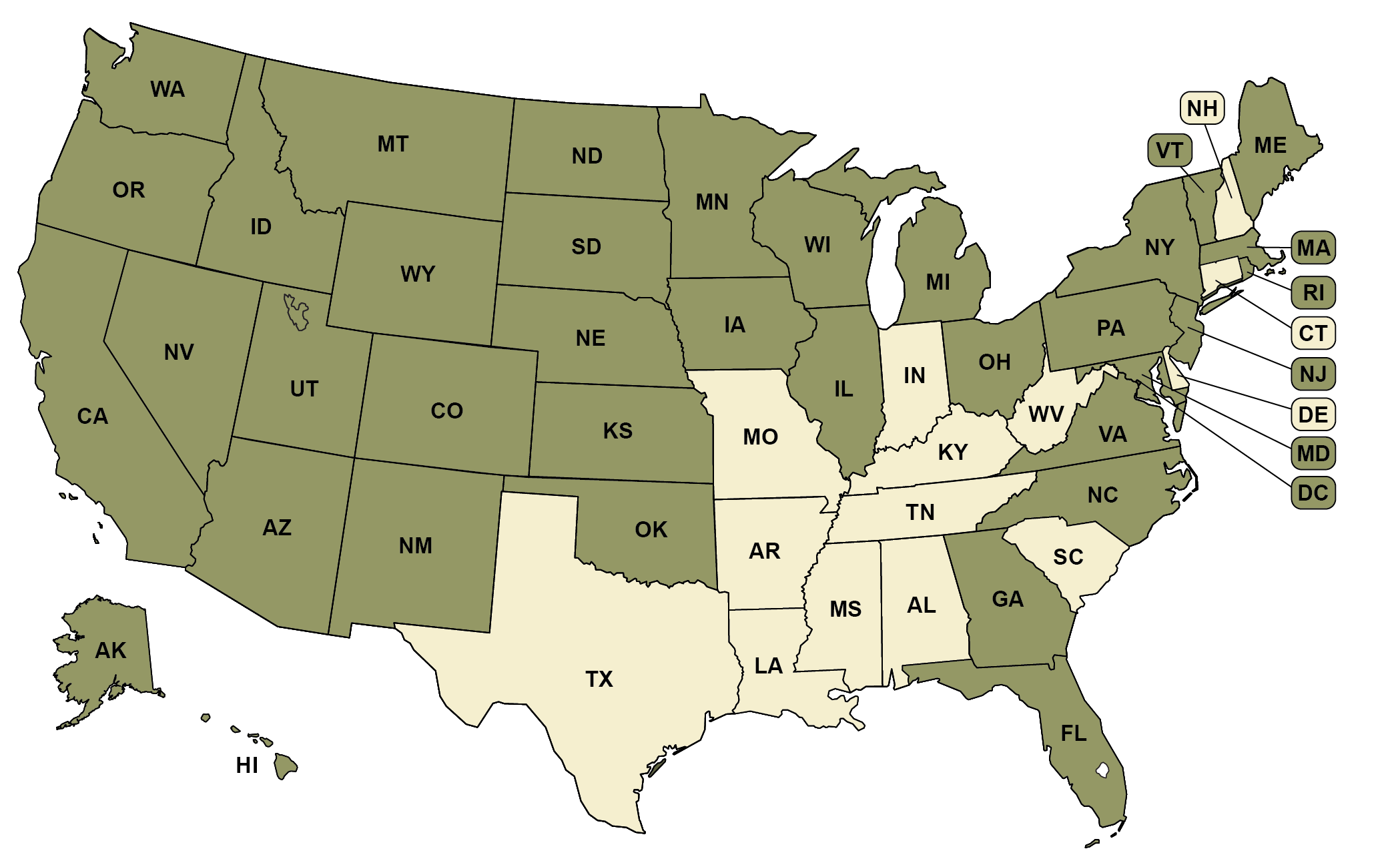 State does not require an excuse to vote absentee

(

35 states + D.C.

)

State requires an excuse to vote absentee

(

15 states

)
Note: New York has enacted legislation to allow no-excuse absentee voting beginning in 2024. Our map will be updated once the law takes effect.

Recommended citation: Movement Advancement Project. "Availability of No-Excuse Absentee Voting." https://www.mapresearch.org/democracy-maps/absentee_requirements. Accessed 09/20/2023.
---
Breakdown by Population
*Note: These percentages reflect the voting-eligible population, as reported by the United States Election Project.
31 % of voting-eligible population lives in states that require an excuse to vote absentee
69 % of voting-eligible population lives in states that do not require an excuse to vote absentee