In addition to returning absentee or mail ballots through the postal service, many states offer voters the option of returning their ballot to a secure drop box provided by election authorities. States take a variety of policy approaches to ballot drop boxes, with some states requiring they be accessible statewide, while other states limit, restrict, or even ban the option.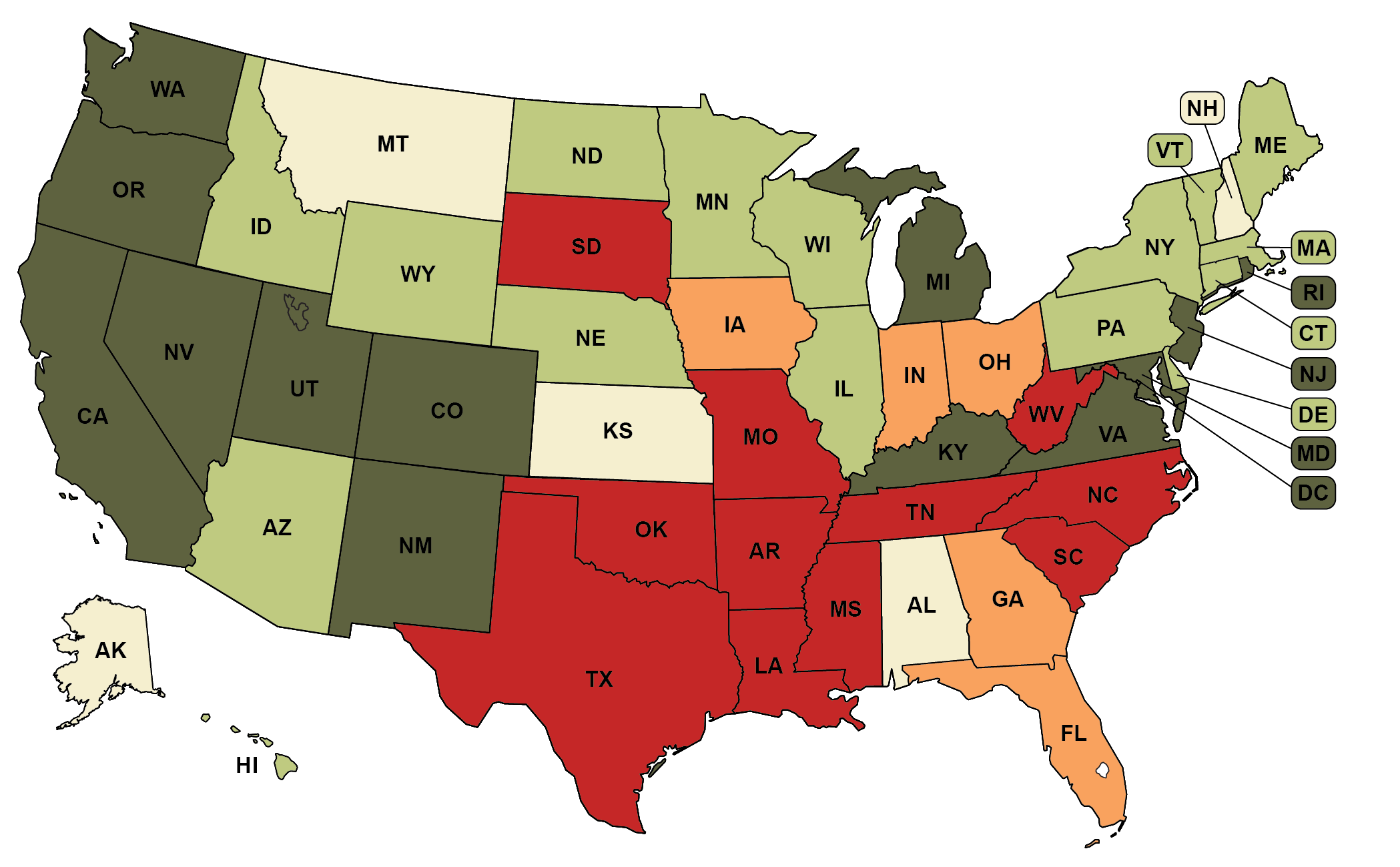 Drop boxes required or allowed statewide and broadly accessible

(

29 states

)

Drop boxes required or allowed statewide but limited or restricted

(

5 states

)

State has no applicable law or policy and drop boxes are not used

(

4 states + D.C.

)

State bans drop boxes

(

12 states

)
Recommended citation: Movement Advancement Project. "Ballot Drop Box Policies & Availability." https://www.mapresearch.org/democracy-maps/drop_box_policies. Accessed 12/08/2023.
---
Breakdown by Population
*Note: These percentages reflect the voting-eligible population, as reported by the United States Election Project.
55 % of voting-eligible population lives in states where drop boxes required or allowed statewide and broadly accessible
17 % of voting-eligible population lives in states where drop boxes required or allowed statewide but limited or restricted
4 % of voting-eligible population lives in states that have no applicable law or policy and drop boxes are not used
24 % of voting-eligible population lives in states that ban drop boxes