Almost every state has some form of a "voter intent" law or policy, which operates to guide election officials in determining a voter's choices on their ballot. These policies help in situations where the voter's marks on a ballot are unclear or there are stray markings, and allow voter's ballots to be counted rather than disqualified.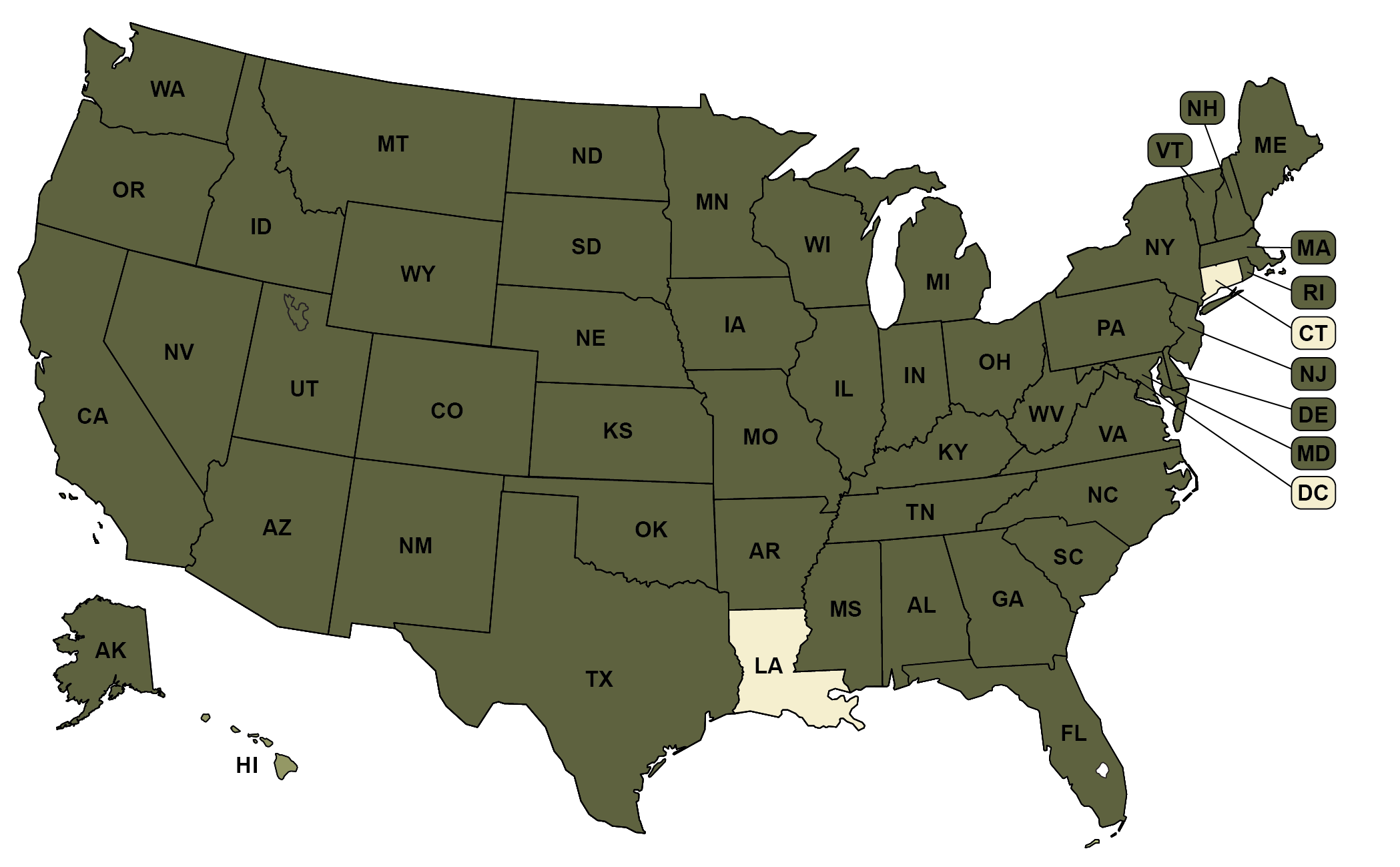 State has a voter intent law or administrative rule 

(

48 states

)

State has no applicable law or rule

(

2 states + D.C.

)
Recommended citation: Movement Advancement Project. "Voter Intent Laws." https://www.mapresearch.org/democracy-maps/voter_intent_laws. Accessed 12/08/2023.
---
Breakdown by Population
*Note: These percentages reflect the voting-eligible population, as reported by the United States Election Project.
97 % of voting-eligible population lives in states that have a voter intent law or administrative rule 
3 % of voting-eligible population lives in states that have no applicable law or rule