Third party ballot collection, which is also referred to negatively as "ballot harvesting," refers to a voter allowing another individual to return their completed ballot. MAP has analyzed each state law to determine whether a given state's restrictions on ballot collection are overly burdensome to voters. Restrictions on ballot collection can disproportionately affect Native voters, disabled voters, and other voters such as those in remote locations. Factors considered in our scoring include: 1) Who can collect a ballot; 2) How many ballots can be collected; 3) In what circumstances ballot collection is allowed; 4) Whether compensation is prohibited for ballot collection; 5) Time limits in which ballots must be returned; 6) Criminal penalties associated with ballot collection; and 7) Other restrictions such as requiring notarization for a ballot collected by a third party.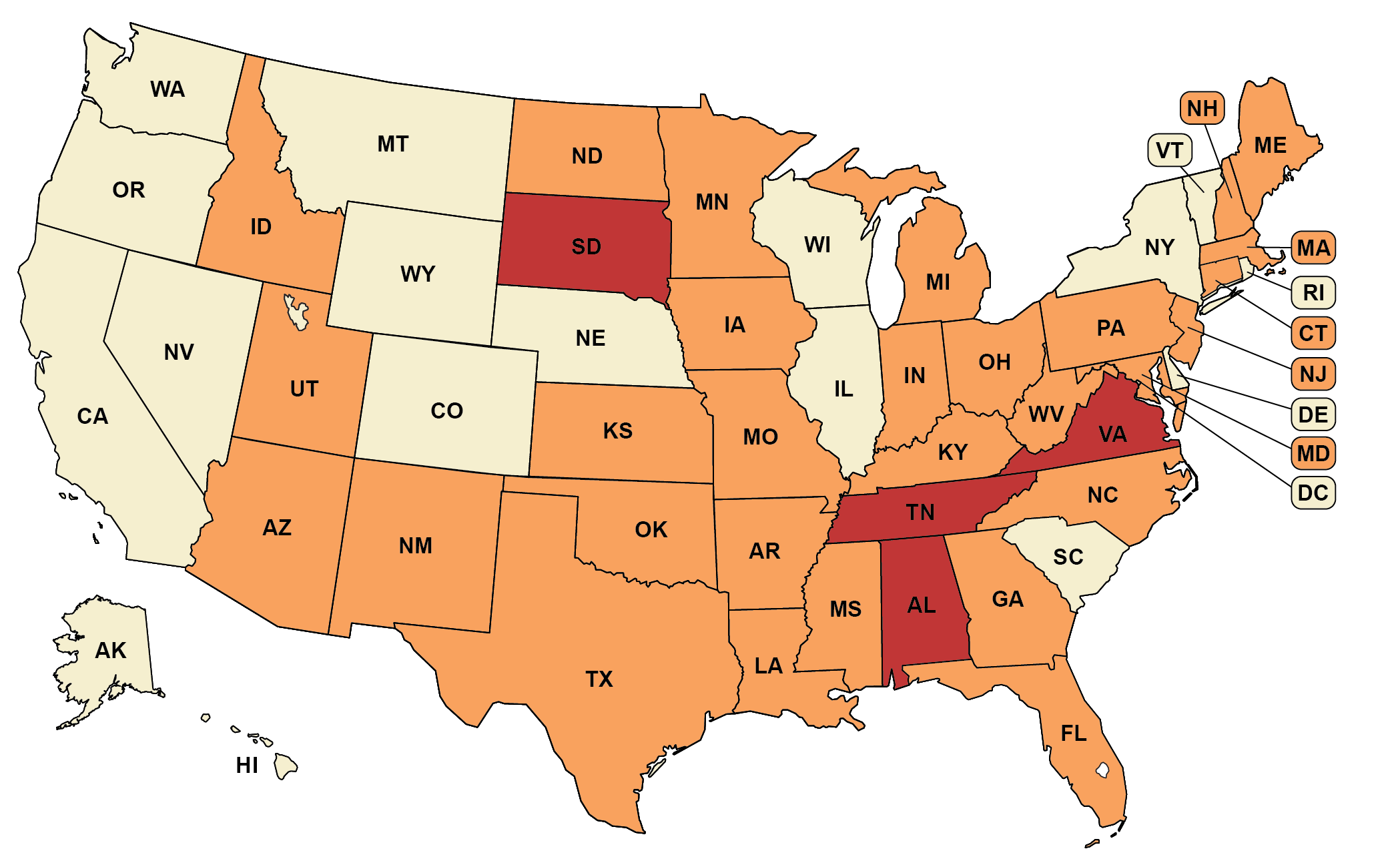 State does not overly restrict ballot collection or has no restrictions

(

17 states + D.C.

)

State overly restricts ballot collection

(

28 states

)

State only allows the voter to return mail ballot

(

5 states

)
Note: In July 2023, a federal District Court temporarily blocked enforcement of some provisions of Mississippi's ballot collection law relating to third party assistance and related criminal penalties. Mississippi law still provides that only the voter themselves may return their ballot in person. The challenged provisions apply to third party assistance in returning ballots through the mail.

Recommended citation: Movement Advancement Project. "Third Party Ballot Collection Policies." https://www.mapresearch.org/democracy-maps/ballot_collection_policies. Accessed 07/31/2023.
---
Breakdown by Population
*Note: These percentages reflect the voting-eligible population, as reported by the United States Election Project.
9 % of voting-eligible population lives in states that only allow the voter to return mail ballot
59 % of voting-eligible population lives in states that overly restrict ballot collection
32 % of voting-eligible population lives in states that do not overly restrict ballot collection or has no restrictions