Curbside voting is a method of in-person voting where voters who are unable to physically enter their polling place (e.g., due to a disability) may request that a ballot be brought outside of the polling place to an accessible location such as a vehicle. A number of states either require or allow this option to be provided to voters with disabilities.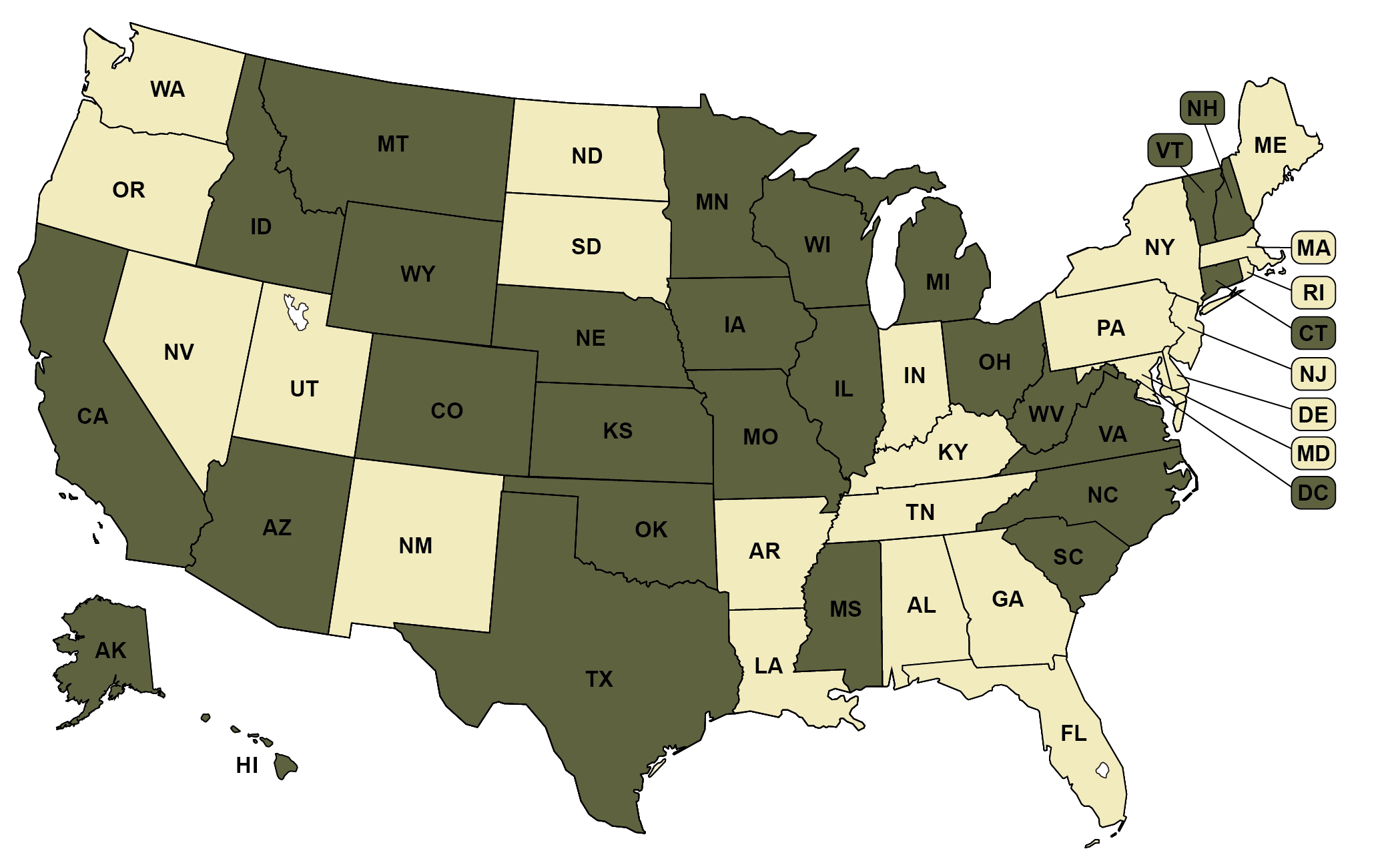 State requires or allows curbside voting for voters with disabilities

(

27 states + D.C.

)

State does not allow curbside voting for voters with disabilities or no applicable law

(

23 states

)
Recommended citation: Movement Advancement Project. "Curbside Voting" https://www.mapresearch.org/democracy-maps/curbside_voting. Accessed 12/08/2023.
---
Breakdown by Population
*Note: These percentages reflect the voting-eligible population, as reported by the United States Election Project.
56 % of population lives in states that require or allow curbside voting for voters with disabilities
44 % of population lives in states that do not allow curbside voting for voters with disabilities or no applicable law