Almost all states offer some form of early voting, but the length of the early voting period varies by state. Our scoring includes states that offer "in-person absentee voting," which is a process by which a voter completes an absentee ballot at a polling place. States that offer in-person absentee voting but require an "excuse" to vote absentee have been scored 0. Hours and locations may vary by county. These laws are applicable to general elections only.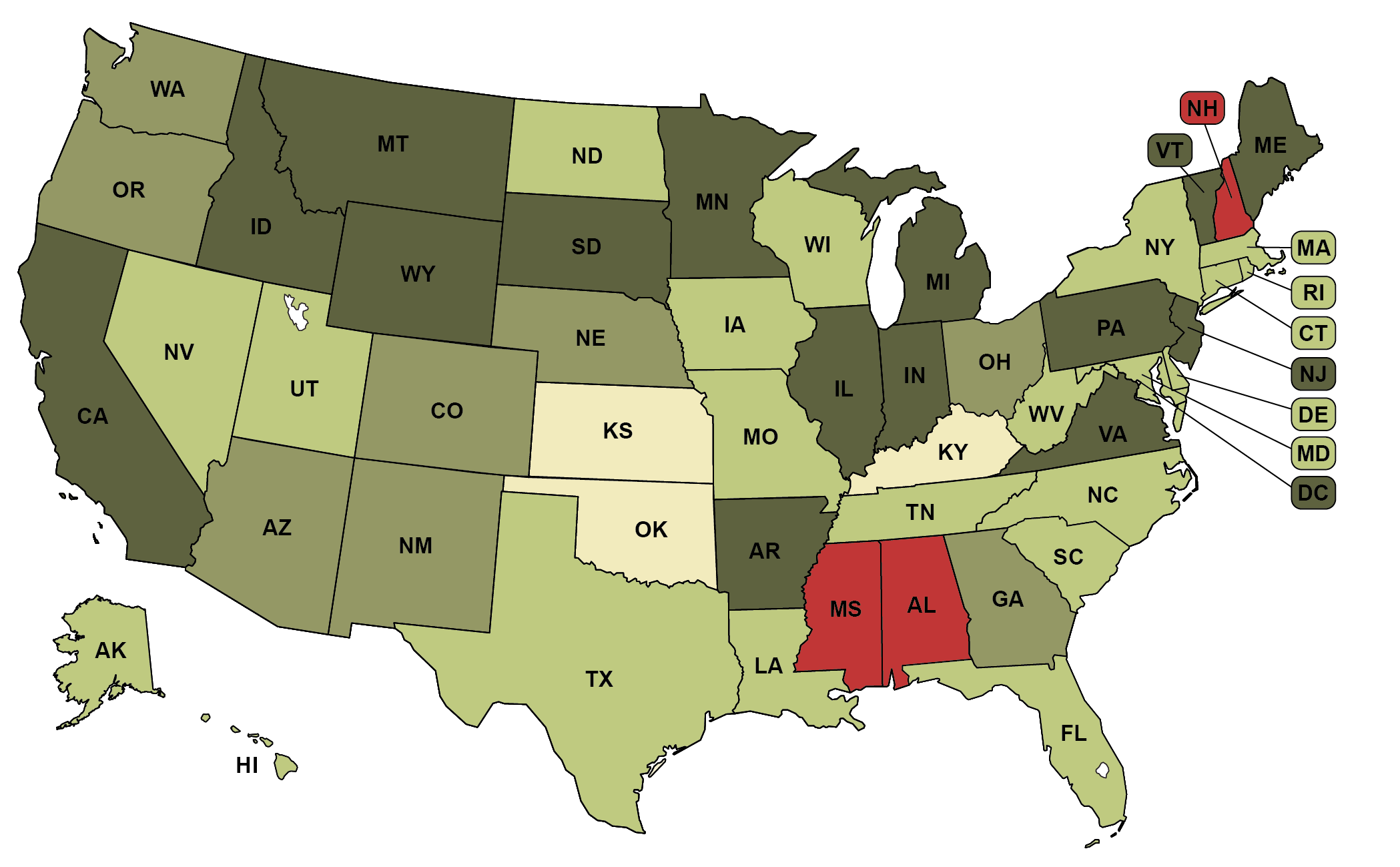 State early voting period is more than 7 days

(

43 states + D.C.

)

State early voting period is 7 days or less

(

4 states

)

State does not offer early voting or excuse is required

(

3 states

)
Recommended citation: Movement Advancement Project. "Early Voting Availability." https://www.mapresearch.org/democracy-maps/early_voting_period. Accessed 09/25/2023.
---
Breakdown by Population
*Note: These percentages reflect the voting-eligible population, as reported by the United States Election Project.
91 % of population lives in states whose early voting period is more than 7 days
6 % of population lives in states whose early voting period is 7 days or less
3 % of population lives in states that does not offer early voting or excuse is required