State primary elections determine the candidates that will be on the ballot for the general election. States primary election systems vary widely, with some elections only open to voters registered with a particular party, while other states allow non-affiliated voters to participate as well. While most state primary systems are partisan, a few states have adopted nonpartisan primaries, in which voters cast a ballot in a single primary with all candidates on the same ballot. The top two or four candidates, depending on the state, then advance to the general election.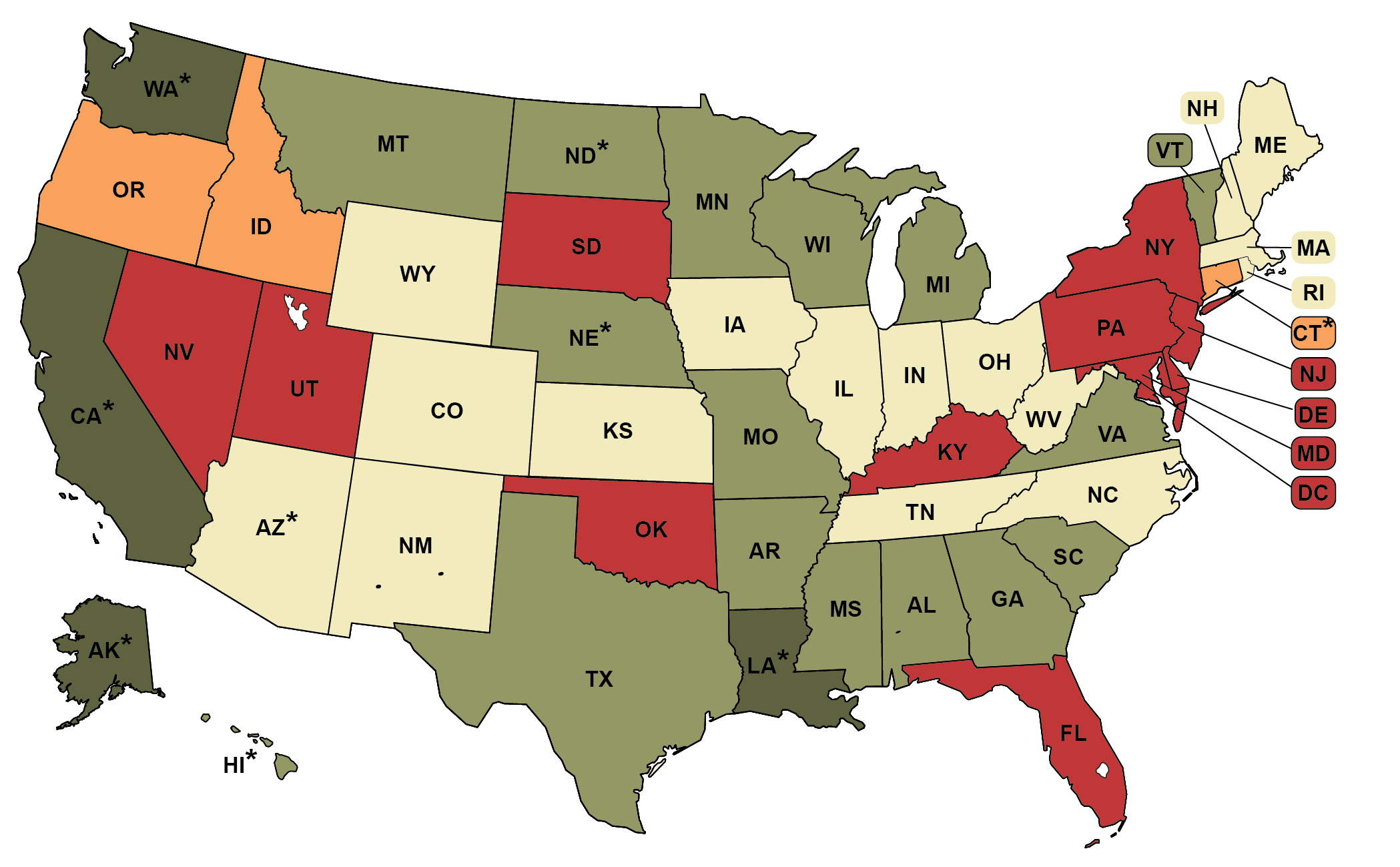 State primary system is nonpartisan

(

4 states

)

State primary system is open to Independents

(

37 states

)

State primary system is completely closed to Independents

(

9 states + D.C.

)
Recommended citation: Movement Advancement Project. "Partisanship of State Primary Election Systems." https://www.mapresearch.org/democracy-maps/state_primary_systems. Accessed 12/08/2023.
---
Breakdown by Population
*Note: These percentages reflect the voting-eligible population, as reported by the United States Election Project.
15 % of voting-eligible population lives in states that primary system is nonpartisan
62 % of voting-eligible population lives in states that primary system is open to Independents
23 % of voting-eligible population lives in states that primary system is completely closed to Independents