Similar in concept to an independent audit of financial statements, post-election audits are a nonpartisan process that allows states to verify the accuracy and performance of voting equipment and vote counting machines. In effect, a post-election audit is a partial recount of results, checking random samples of paper ballots or records against the results produced by the voting system, to verify that the voting system accurately recorded and counted the votes. While the majority of states require some form of a post-election audit, not all states have such processes in place. Properly conducted, nonpartisan audits provide public confidence in election results and can also act as a safeguard against hacking and foreign interference. Note: In 2020 and 2021, partisan officials hired unqualified individuals to conduct improper ballot reviews in states like Arizona in an effort to undermine trust in state voting systems and election officials. These efforts, which compromised the integrity of both ballots and voting machines, should not be characterized as audits, as they were designed and undertaken for illegitimate purposes.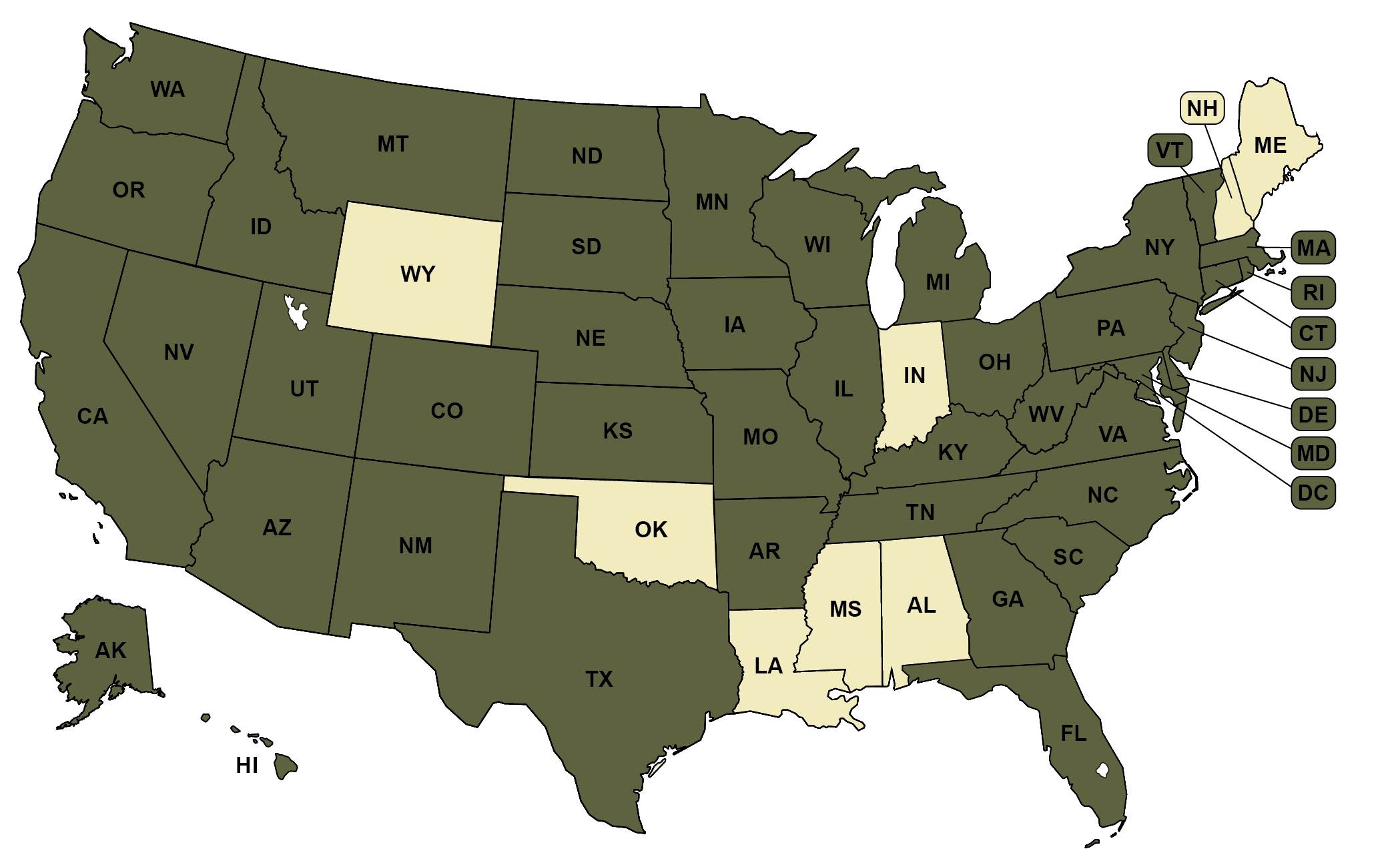 State requires some form of post-election audit

(

41 states + D.C.

)

State does not require a post-election audit

(

9 states

)
Recommended citation: Movement Advancement Project. "Post Election Audits Required." https://www.mapresearch.org/democracy-maps/post_election_audits. Accessed 09/21/2023.
---
Breakdown by Population
*Note: These percentages reflect the voting-eligible population, as reported by the United States Election Project.
91 % of population lives in states that require some form of post-election audit
9 % of population lives in states that do not require a post-election audit